A technologically advanced production department with periodic checks and maintenance.

The production department is interfaced with a MES (Manufacturing Execution System) system for real-time monitoring of the production progress in a 4.0 perspective. Each production order is managed with a specific control plan that guarantees the quality standards required by the customer.


It is also available an APS (Advanced Planning & Scheduling System) that allows the simulation of possible future states and a Finite Capacity planning and scheduling of the various plants. These 2 systems integrated with the management system allow to manage processes, times and costs in a performing manner, for high-level services.
MILLING AND AUTOMATIONS
- 6 horizontal work centers MAZAK HCN5000-II
- FMS MAZAK Palletech line of 26 stations
- FZ MAZAK Palletech line of 16 stations
MULTITASKING 5 AXES and AUTOMATIONS
- Multitasking 5 axes MAZAK Integrex i-200S-V
- Multitasking 5 axes MAZAK Integrex i-200S-IV
- Multitasking 5 axes MAZAK Integrex i-200-V
- Mazak Gantry portal robot
TURNING
- MAZAK SQT250 turning
- MAZAK QT15 turning

WASHING
- DBM ultrasound system

EQUIPMENT
- INDUMA ISO 50 milling machine
- NOVAR ISO 40 milling machine
- URSUS turning
CUTTING
- 1 AMADA saw
- 2 IMET saws


MARKING
- 1 point marker
- 1 KEYENCE laser marker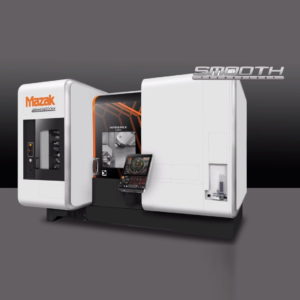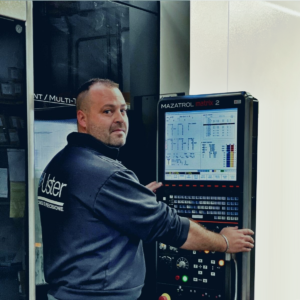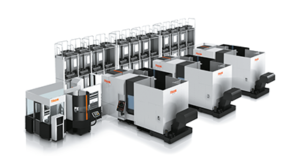 MULTITASKING MACHINES


With the 5-axis multitasking systems we produce components initially designed by our customers in several pieces and joined by

welding in a single integral piece, eliminating any type of defects.
The sixth Mazak HCN-5000 milling plant
Horizontal machining center optimizes and further improves its performance with the new latest
generation Smooth control
. The machine installed inside one of the two FMS automated lines and fed with 20 work stations, offers great autonomy and
continuity of production even when unmanned
. This plant has been integrated with our management systems to make processes and production planning more efficient.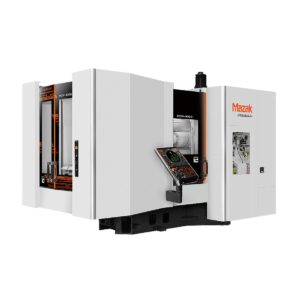 In the metrology room, specific checks are carried out for dimensional TEST CERTIFICATES of mechanical components with the verification of dimensional and geometric specifications, surface roughness on samples or entire productions, according to customer needs.
The metrology room is an air-conditioned control space built according to the guidelines of uni EN ISO 1: 2003 and ISO / IEC 17025 with the most sophisticated measuring instruments.

Over 400 measuring instruments


There are various gauges, micrometers, comparators, bore gauges, smooth and threaded pads, rings,

the roughness tester, two Mitutoyo altimeters and a durometer

capable of guaranteeing the best performance in terms of quality and reliability of the control.
In the metrology room, dimensional checks are carried out on the mechanical components, verifying the dimensional and geometric specifications on samples or entire productions based on the customer's needs.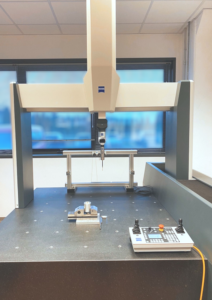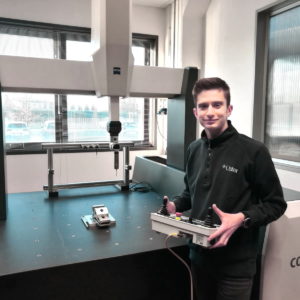 zeiss contura and calypso
The Zeiss "Contura" and Zeiss "Calypso" measuring machines guarantee the best performance in terms of control quality and reliability.
The measuring machines were placed inside the air-conditioned metrology room in order to ensure very high precision measurements thanks to a constant temperature and humidity.



Extra certificates

: with Zeiss "Contura" we issue test certificates for assembled groups and quality certificates for individual pieces upon customer request, as a further guarantee of the standard controls already foreseen in production.

Zeiss "Calypso"

: station for programming, model setting and simulator for 3 D measuring machine.